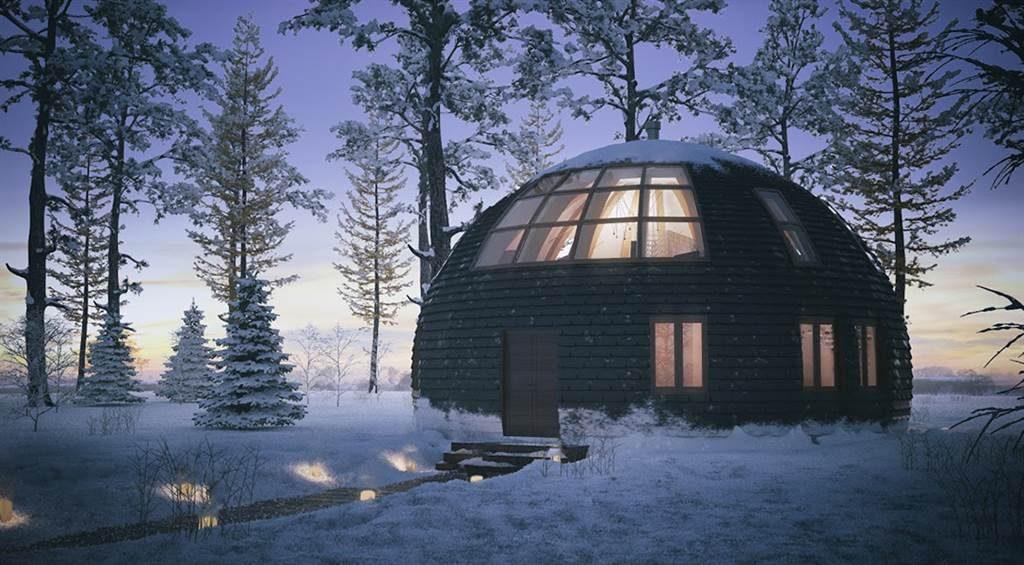 Why should cabins always be in classic square shapes? In the Russian company Skydome creators were thinking outside the box and innovatively designed a house in the shape of a dome – The Dome House.
Various types of wood and other eco-friendly materials were used for construction.
Dome home is built from 95-percent natural materials
Advantages of a spherical cabin not only include its delightful appearance, but also the fact that these types of buildings are twice as strong as an ordinary home. More importantly, the dome can withstand a greater load of snow than any other form which is crucial in Russia.
Skydome produced six different models in various sizes, starting at 34 square meters and going up to 300 square meters.
The interior is unique due to its layout and the rooms have a completely new dimension in the absence of straight walls. Highly modern design coincides nicely with light wood.
Reshare our content with appropriate credit:
- via
Woodz.co
(must include a link to the article)
- if it exists, give h/t (specified at the end of our articles)