'The Beetle' cabinet
In
Craft
by Anja, January 21, 2016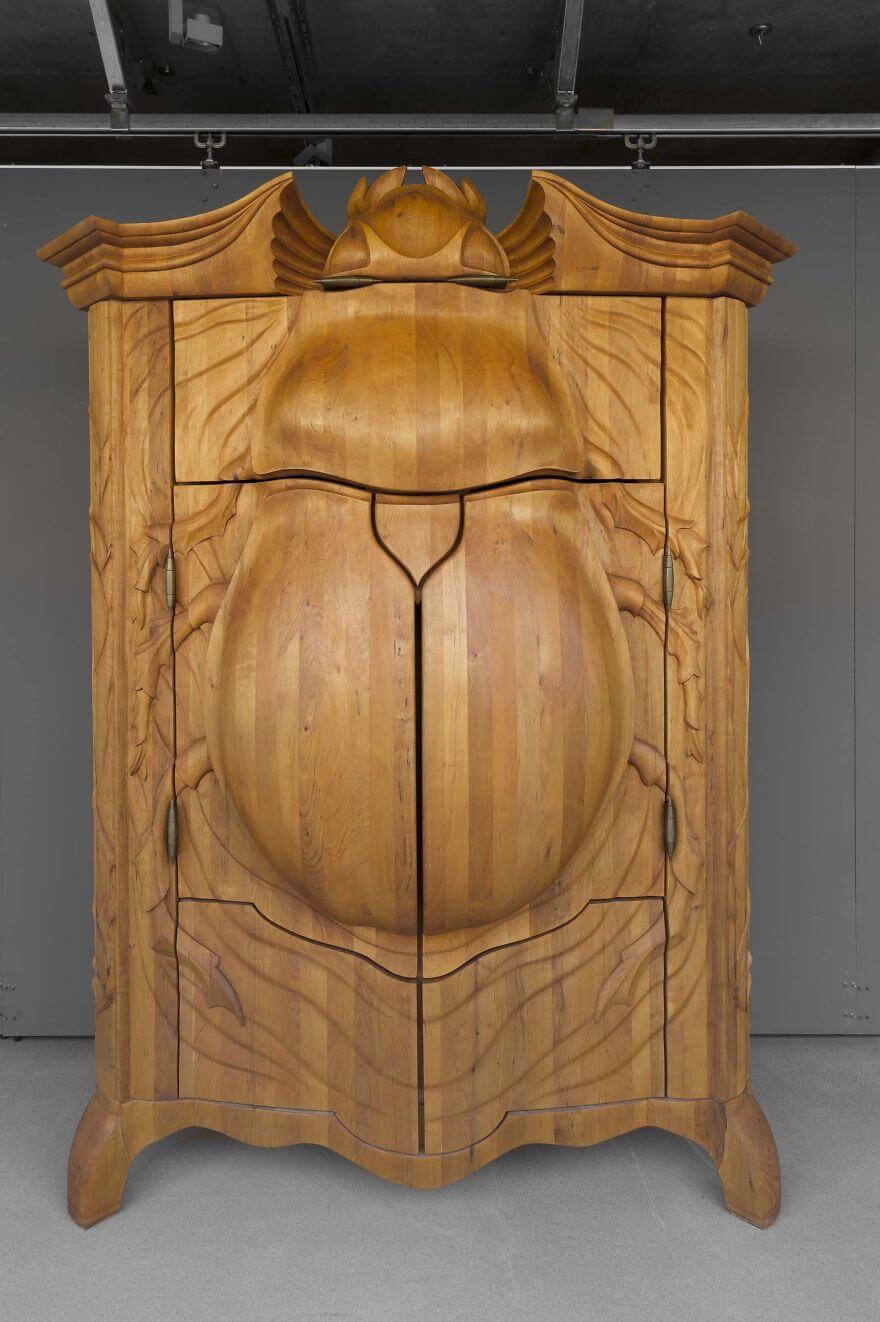 The Latvian designer Janis Straupe has made an amazing cabinet named "The Beetle".
At first look it resembles a sculpture of a beetle but a closer look reveals it is actually a functional cabinet. The designer got the inspiration while stumbling on a beetle on the beach. It was made in 2005 and it took 3 months to carve and over 11 staff guided by Janis.
There are 11 drawers, section for stationery, wine rack, and paperwork section with two secret sections.
This extraordinary cabinet is made in Alder wood
If you want a truly unique piece of furniture, you can't go wrong with this one.





Reshare our content with appropriate credit:
- via
Woodz.co
(must include a link to the article)
- if it exists, give h/t (specified at the end of our articles)