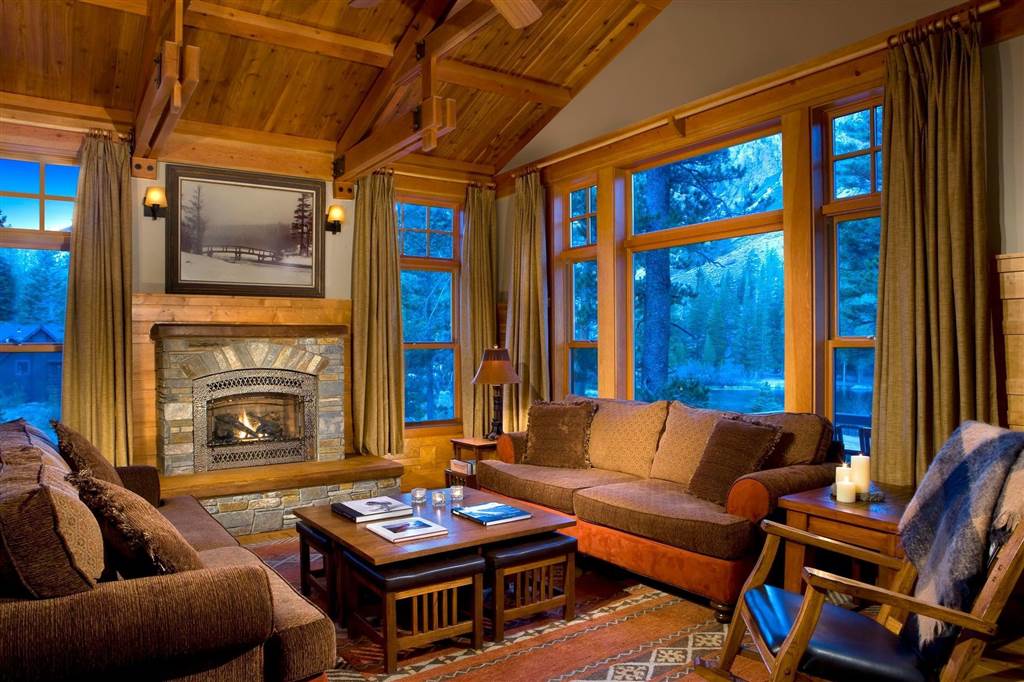 Historic lodge is surrounded by mountains and located just one kilometer from downtown Mammoth Lakes, California. Yosemite National Park in the vicinity is within a 45-minute drive. The more adventurous can attend various activities such as guided tours, camping, hiking and rock climbing.
Cheer up with mountain getaway in a mid-century lodge room
Tamarack lodge is the only resort on the shore of Twin Lakes. This comfortable cottage was built in 1924 and provides seasonal bike and boat rentals. The interior design is homely and warm. Ten European guest house-style rooms each have a unique personality and history, featuring antique beds and warm patchwork quilts. Fans of authentic mountain atmosphere can choose a room with a fireplace and enjoy the cozy interior.
The cabins are fully equipped with everything a guest needs for a break among the mountains.
More info: Tamarack Lodge
Available to rent via Booking
Reshare our content with appropriate credit:
- via
Woodz.co
(must include a link to the article)
- if it exists, give h/t (specified at the end of our articles)