This Looks Like an Old Rotting Tree, but a Closer Look Will Leave You Speechless
In
Craft
by Anja, March 28, 2016
From a distance this looks like an old felled tree that is rotting away but if you look closely at this tree you will notice that there is something very very special about it. In fact it might just blow your mind.
In China, the ancient practice of carving impressive sculptures into trees is a revered art form
For centuries, its chisel-wielding masters have been turning bland pieces of wood into awe-inspiring masterpieces, but none as impressive as this mind-blowing creation.
The artist behind this breathtaking and intricate piece is Zheng Chunhui. The breathtaking beauty of his work simply cannot be expressed with words, you just have to see it for yourself.
The piece is aptly called "Along The River During The Quinming Festival." A very fitting name once you look at the piece in all its glory. The carving spans all twelve feet of the tree making it a magnificent piece of art.
It has been recognized by the Guinness Book of World Records as the longest tree carving in the world
It is more than 12 meters long and there are more than 550 individually carved figures present on the piece. It is inspired by a famous Chinese painting of the same name by Zhang Zeduan of the Song Dynasty. It depicts the festivities that take place during this springtime festival.
The piece took the artist 4 years to complete!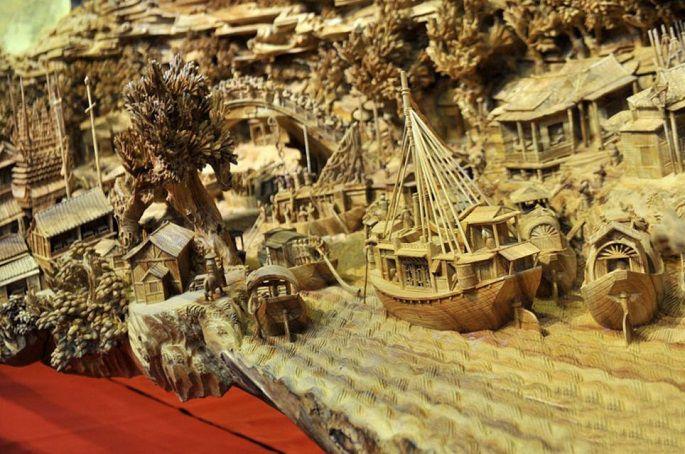 H/T to educateinspirechange
Reshare our content with appropriate credit:
- via
Woodz.co
(must include a link to the article)
- if it exists, give h/t (specified at the end of our articles)