Lightweight Off-Ground Tree Tent Can Hold Two Adults
In
Science
by Woodz, August 9, 2016
The British company Tensile has decided to expand its product line by releasing the new tree tent Flite. This lightweight and affordable four season tree tent can be strapped to a backpack, assembles in 10 minutes, and can support two adults, plus their gear, safely off-ground. Perfect size for hiking and adventuring deep into the wilderness.
Similarly to the previous hanging tree tents Stingray, Connect, and Vista, the basic idea behind a tree tent is that by attaching your tent to trees, campers can escape all the creepy-crawlies, dampness, and rocks that are found on the ground.
When packed in its bag, the Flite measures 45 x 15 x 15 cm (18 x 6 x 6 in), which expands to 2.5 x 3.5 m (8 x 11 ft) while in use. The tent offers a total floorspace of 3.75 sq m (40 sq ft) and weighs in at 3.3 kg (7.3 lb) including its single ratchet. The maximum load is 220 kg (485 lb), and access is gained via two zippable entry points.
To set up the Flite, one must find three roughly triangularly-arranged trees and attach the tent up to 1.2 m (4 ft) off the ground with straps, then use a ratchet to make it taut. A single aluminum support pole is threaded into the tent's fabric to create a roof section. Finally, a flysheet is attached. The whole process is said to take around 10 minutes.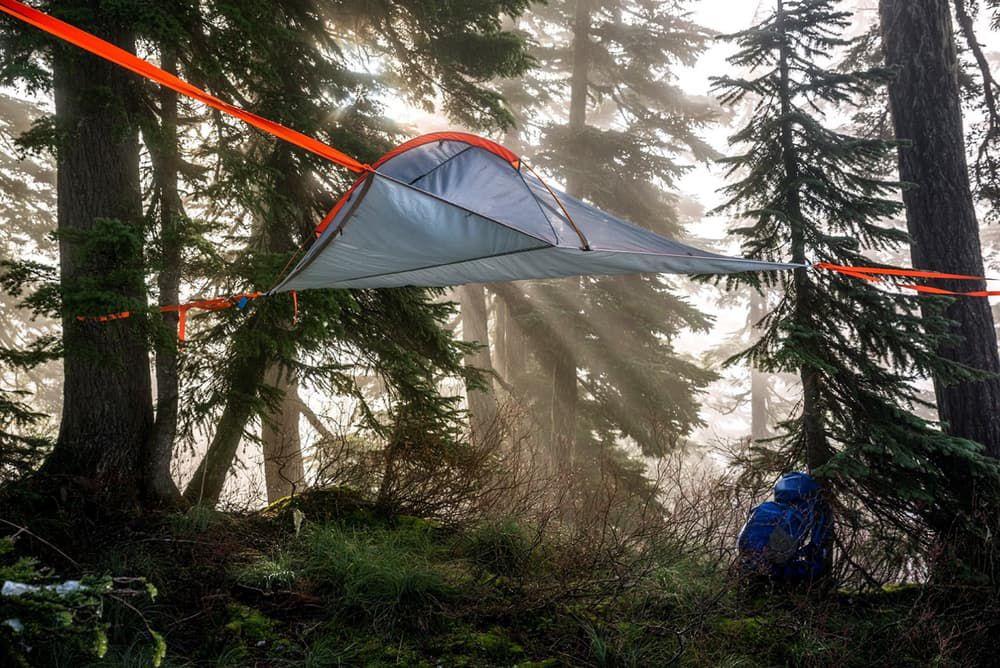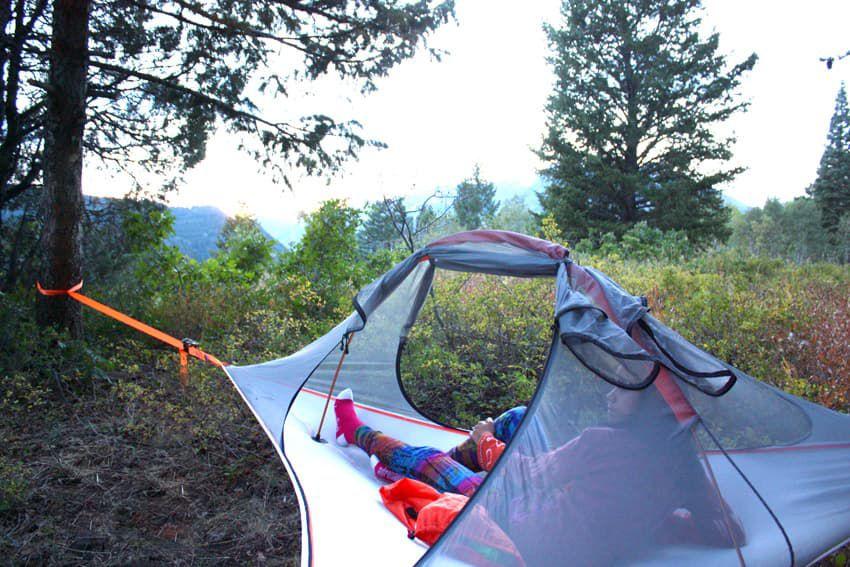 Photo credit: tentsile
H/T to newatlas
Reshare our content with appropriate credit:
- via
Woodz.co
(must include a link to the article)
- if it exists, give h/t (specified at the end of our articles)