How to make a glow-in-the-dark table
In
Craft
by Anja, January 22, 2016
Who thought it is possible to make your own table or any other piece of wooden furniture glow in the dark. A man shows it is not only possible but also pretty simple. All you need is a wooden surface with cracks and voids and a few ingredients to fill them.
Mike Warren an Instructables enthusiast and the blogger behind the Man Crafts column at dollarstorecrafts.com, came up with a set of instructions for creating this table.
For years, voids in wood have been filled with clear casting resin and this version just adds something more – glow powder.
By mixing the photoluminescent powder with the resin and using it to fill the holes that form naturally in Pecky cypress wood, you can create beautiful and naturally-shaped areas that will glow in the dark after charging up on sunlight.
If you want to find out more information you can check out Warren's instructions and the video below.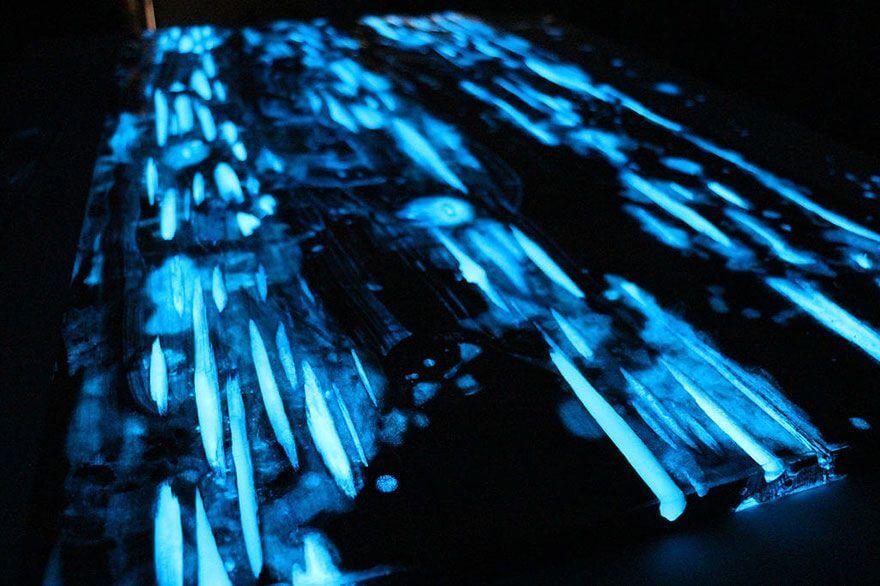 Reshare our content with appropriate credit:
- via
Woodz.co
(must include a link to the article)
- if it exists, give h/t (specified at the end of our articles)