Dad Turns His Daughter's Bedroom Into A Fairytale Land
In
Craft
by Robert, April 28, 2016
Radamshome, a Reddit user, took on the task to transform his daughter's bedroom into a place that looks like from a fairytale. There is even a life-sized tree in which she could sit inside and read her favourite books.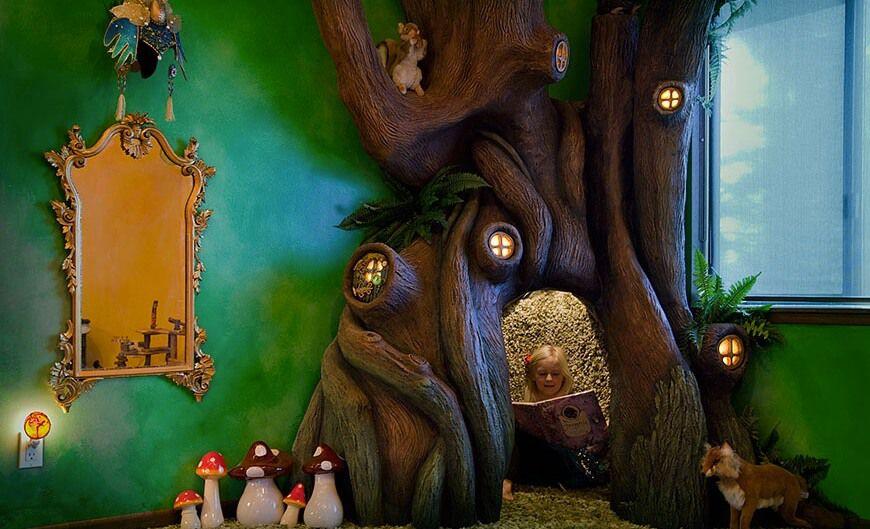 This project was deffinitely not an easy one since it took him 18 months and $4,250 to complete. The room includes a moss-like carpet, detailed fairy windows on the tree, several bird's nests and lights in the tree branches to simulate stars.
The fairytale land was carefully constructed of welded wire, papier mache and concrete, and intricately shaded using multiple coats of paint, dye and colored ink.
The tree is so strong that it can hold three adults
Interestingly enough, Radamshome had never before worked with welding or concrete but was always artistic. With the love for his daughter he could overcome every obstacle.
Take a look at the photos below to see the whole process.
H/T to freshome
Reshare our content with appropriate credit:
- via
Woodz.co
(must include a link to the article)
- if it exists, give h/t (specified at the end of our articles)